Experience sound environments like you've never heard before
A new kind of sound simulator, based on a unique technology.
Lonofi will change the way you perceive the sounds around you.
AI-generated
Our tracks are generated by an AI. Choose the sounds you want to hear, and let the machine compose.
No loop
Our algorithms constantly recreate the environments you are playing to make them unique, and endless. With Lonofi, you will never listen to the same thing twice.
Customizable
Create your environments by choosing sounds among a large library of sounds, and customize them as you wish.
Free
Lonofi is available to all, free of charge!
The place for sound environments
Why multiply the apps to create or listen to a specific atmosphere, when you can do it all in one place with Lonofi!
Listen
Create
Share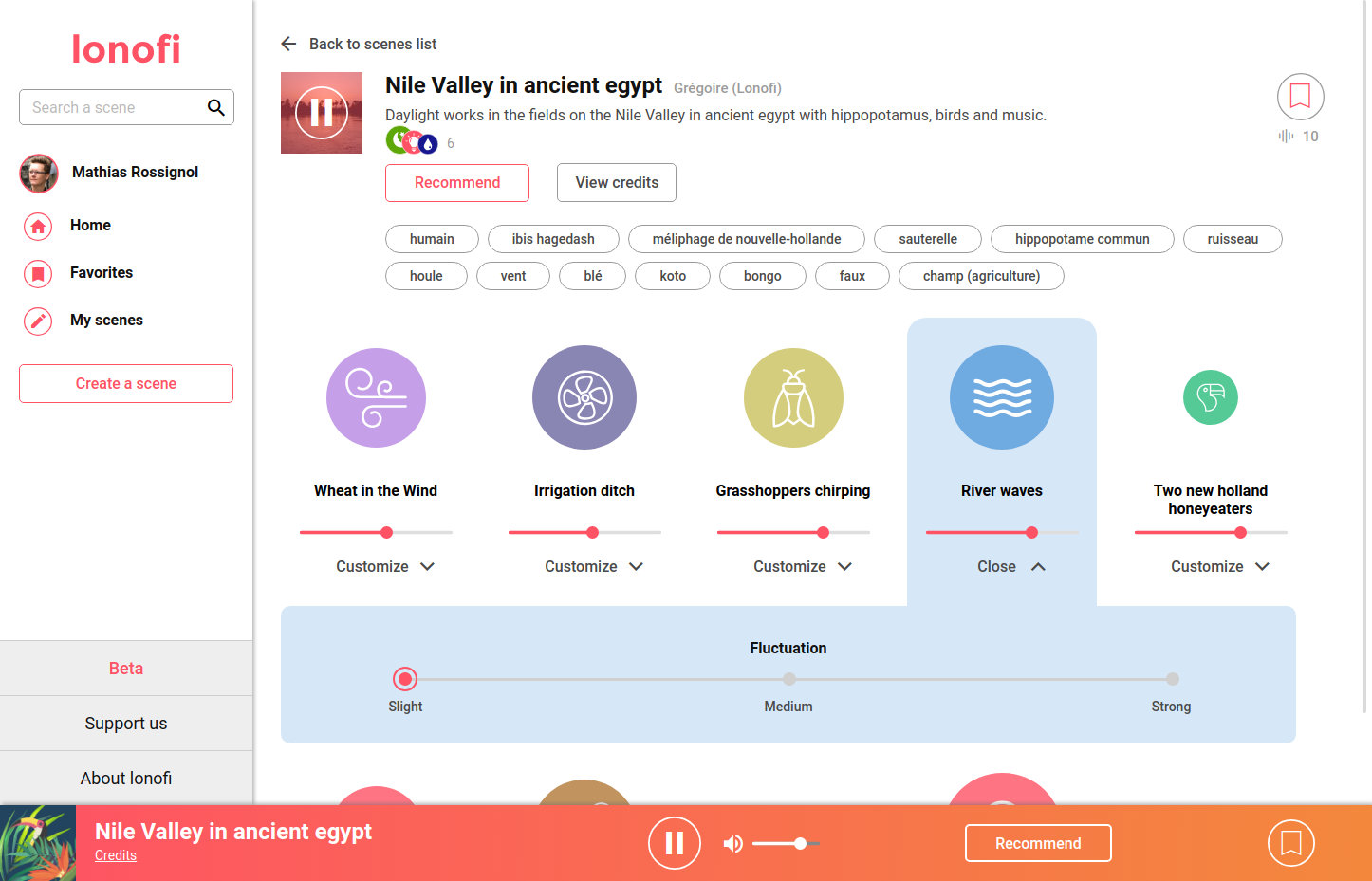 An unrivaled wealth of content
Choose the atmosphere you like among hundreds of scenes created by other users of the app.
Atmospheres that match your mood
Whether you want to relax, to focus, or to escape, we will be able to recommend an ambiance specifically tailored to you.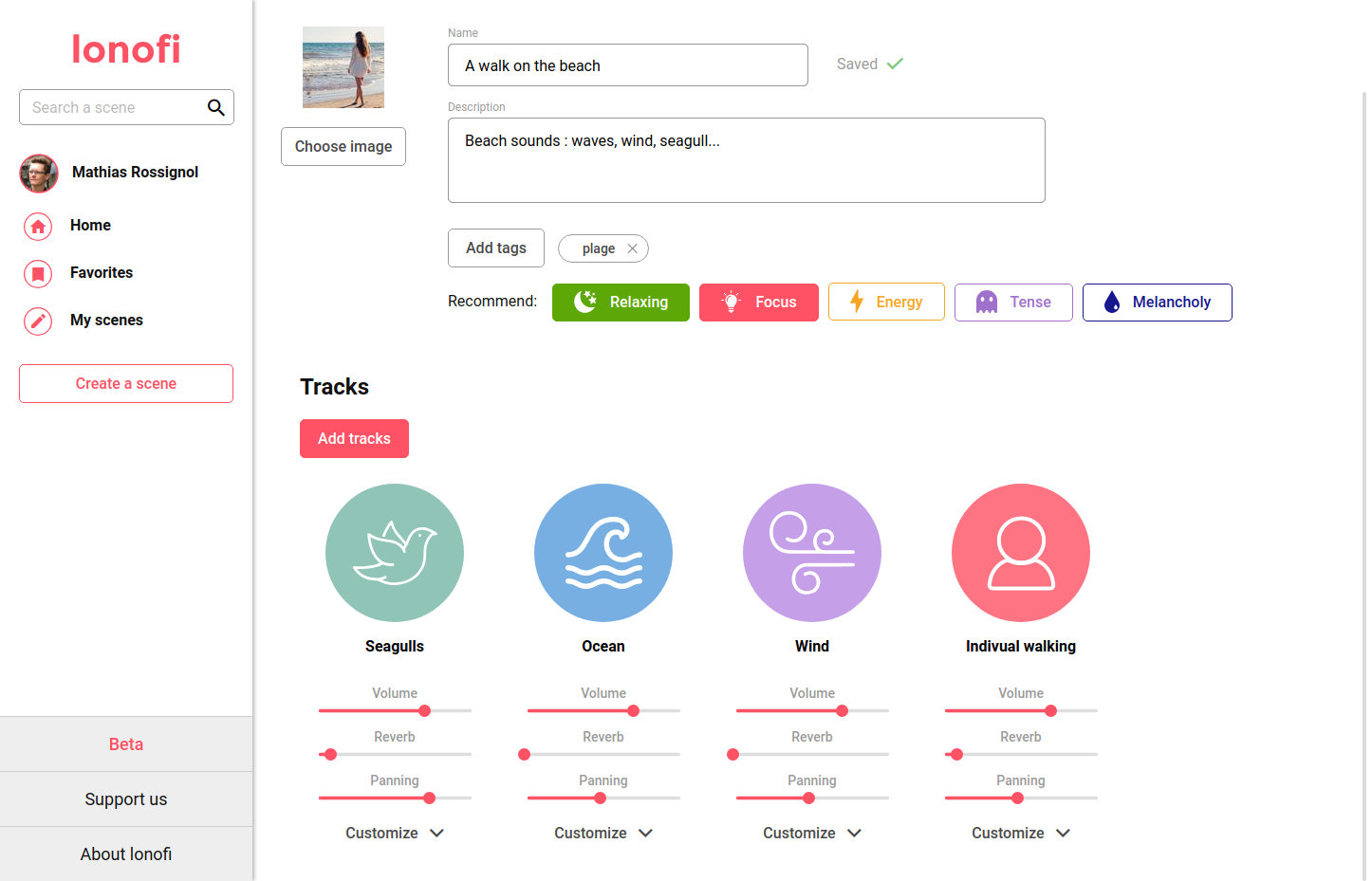 Virtually unlimited creation options
Let your imagination take over by combining hundreds of different sounds to create the environment you want. Can't find the sound you want? Don't worry, our library grows by the day!
Precise and thorough settings
Each track has its own set of parameters. You can play with all of them to tailor your or others' scenes until you get to the perfect result.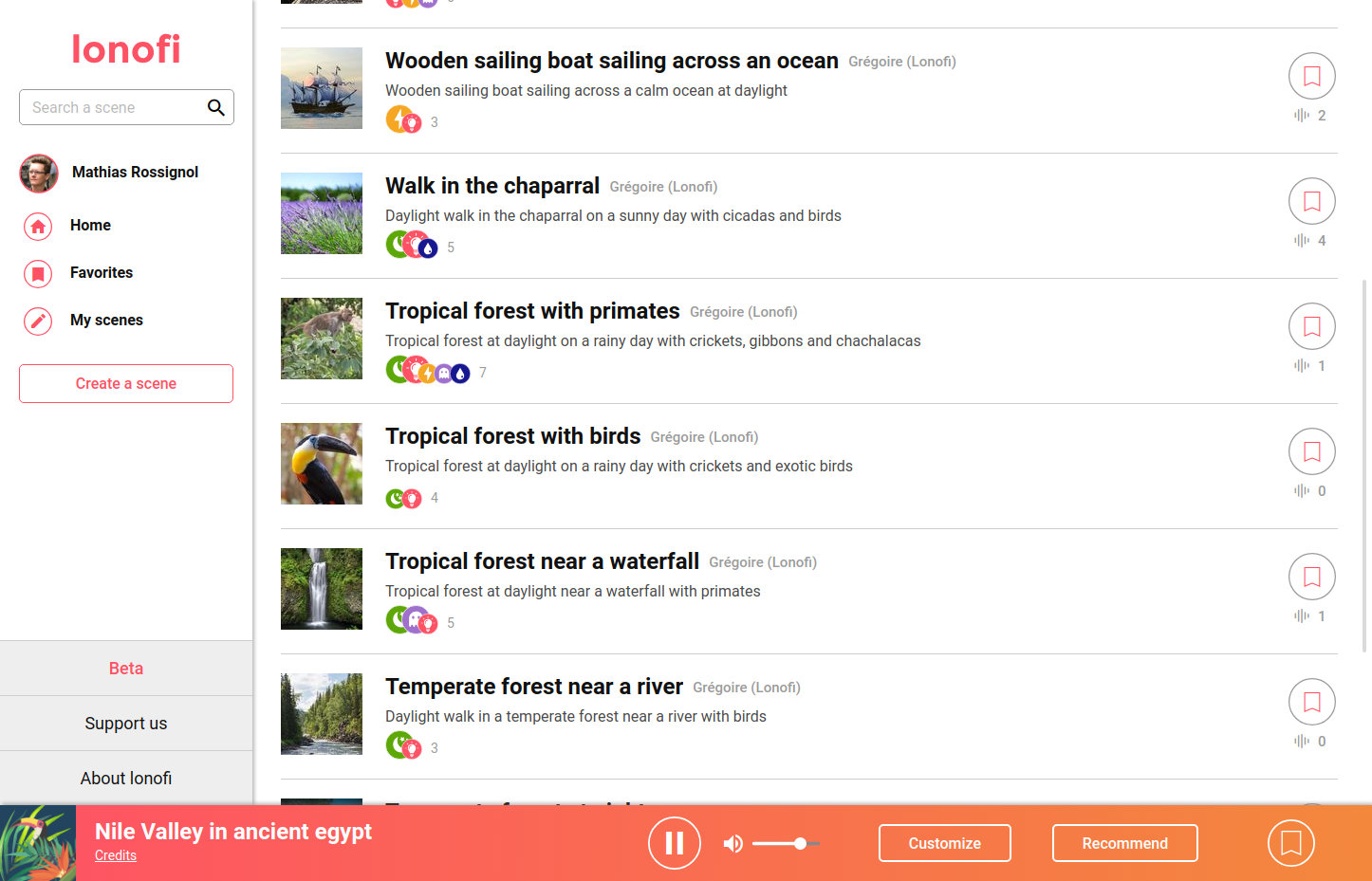 Share your creations with other users…
You can publish the scenes you create to let everyone else enjoy them too.
And with all your friends and followers
You can also share the scenes you like on your favorite social network.